PROFESSOR NARAYAN R. GOKHALE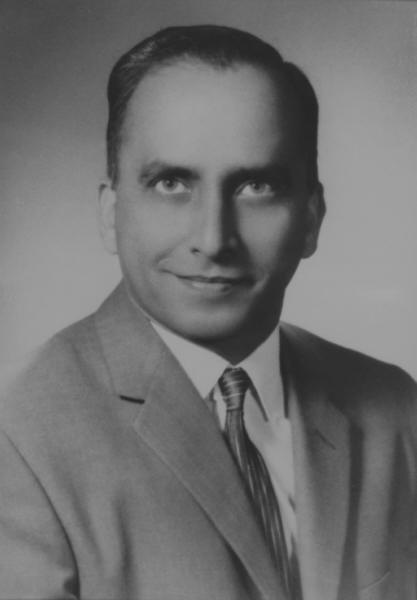 A native of Bombay, India, Dr. Gokhale earned his M.S. and Ph.D. degrees in Physics from Bombay University. In 1959, he joined the Department of Physics at McGill University in Montreal, Canada as a Research Associate. Subsequently, he became an Assistant Professor of Physics at the University of Windsor in Ontario, Canada. Dr. Gokhale joined the faculty at the University at Albany in 1961, and a year later was named the first Chairman of the newly formed Department of Earth and Atmospheric Sciences. During his tenure as Chairman, Dr. Gokhale attracted outstanding research faculty to the Department and developed a strong academic program that offered three degrees: Bachelor of Science; Master of Science; and the Ph.D. These efforts enabled the Department to become a premier center for the study of Atmospheric Science in the United States.
Professor Gokhale was the first member of the science faculty at the University at Albany to attract major research funding from the National Science Foundation. He also was instrumental in organizing the first international, scientific conference to be held at the University at Albany. Held in 1969, the International Conference on Condensation Nuclei was attended by research scientists having outstanding reputations. Dr. Gokhale published more than thirty research papers in professional journals dealing with cloud dynamics and hail formation. He was the first to develop and present a comprehensive explanation of processes involved in the formation and development of hailstorms. This theory was enumerated in his book entitled "Hailstorms and Hailstone Growth" that was published in 1975 by the State University of New York Press. The publication of this book was one of his major contributions to the field of Atmospheric Science. During his career, Dr. Gokhale was the research advisor and mentor to several doctoral students who have since pursued, and excelled in, scientific careers.
In addition to his extensive teaching and research endeavors, Dr. Gokhale served as a consultant to the National Aeronautics and Space Administration in planning experiments in cloud physics. He was a member of many professional organizations, including the American Meteorological Society and the Royal Meteorological Society of Britain.
Dr. Gokhale died in 1979, after a long illness. The Gokhale family (his wife Sunanda, daughter Nita, and son Milind) established an endowment trust with the University at Albany Foundation in his honor to preserve his legacy, contributions, and memory through the recognition of excellence in scholarship displayed by graduate students in Atmospheric Science. The Narayan R. Gokhale Distinguished Research Scholarship Award was established in 1980 to recognize and to reward promising students pursuing a graduate education in Atmospheric Science. Students who receive this Award have been recommended by a faculty committee in the department for their demonstrated excellence, achievement, and originality in research.

Gokhale, N.R., 1975. Hailstorms and Hailstone Growth. State University of New York Press, Albany, 465 pp.