Dr. Aiguo Dai (戴爱国), Professor
Department of Atmospheric and Environmental Sciences
University at Albany, SUNY, 1400 Washington Ave.
Albany, NY 12222, USA. Tel. 518-442-4474; email: adai@albany.edu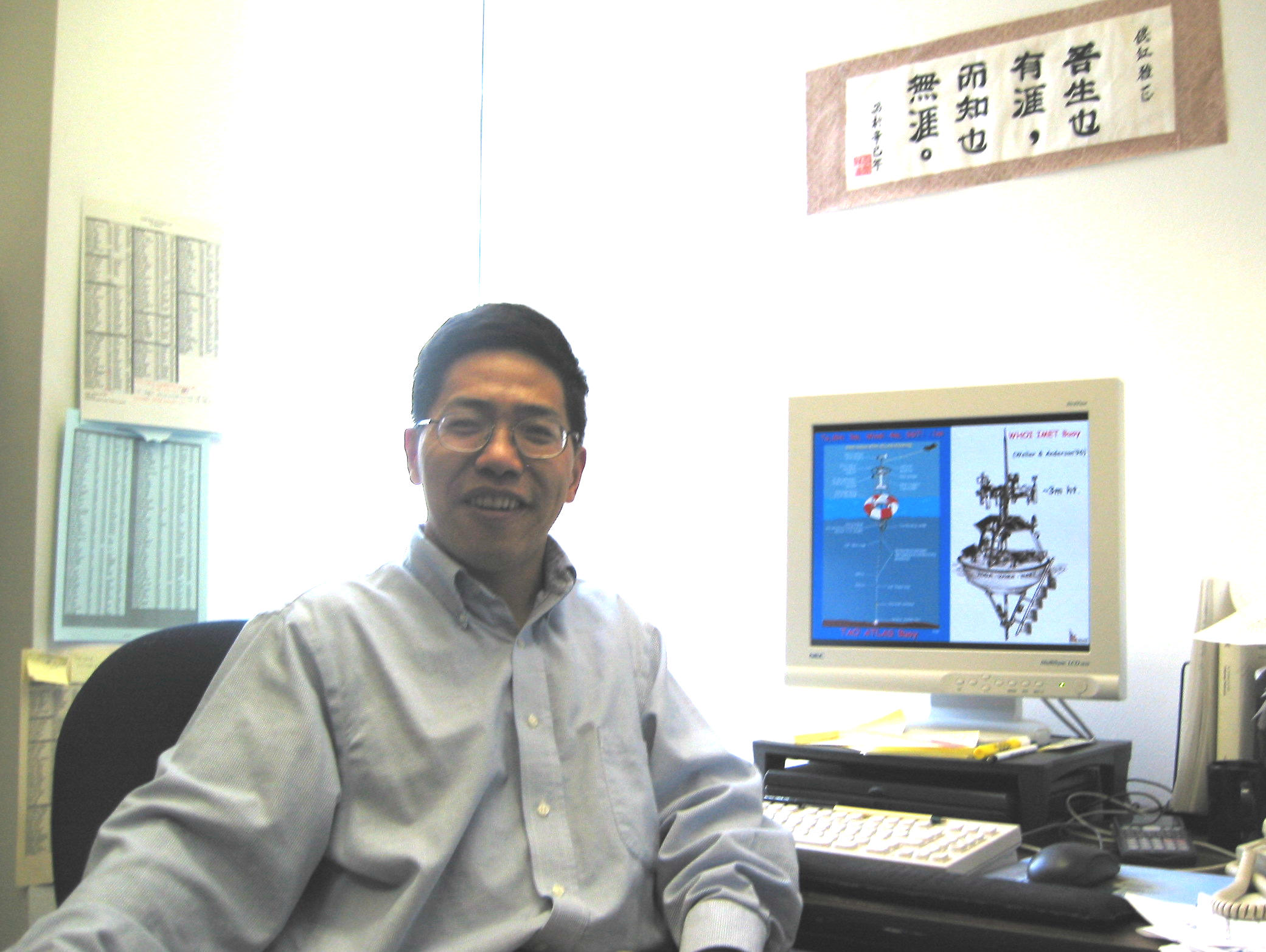 Dai, A., 2011: Drought under global warming: A review. Wiley Interdisciplinary Reviews: Climate Change, DOI: 10.1002/wcc.81. (News:
UCAR, ScienceDaily, SciAmerican, NYTimes, MSNBC, Reuters, XinhuaNet, People'sDaily).

   Dai, A., T. Qian, K. E. Trenberth, and J. D Milliman, 2009: Changes in continental freshwater discharge from 1948-2004. J. Climate, 22, 2773-2791. (Paper, Data   News: UCAR,  Reuters, USAToday, SciDaily, China.org).

A Global Data Set of Palmer Drought Severity Index for 1870-2002: Relationship with Soil Moisture and Effects of Surface Warming. J. Hydrometeorology, 5, 1117-1130, 2004. (PDSI Dataset)

Estimates of freshwater discharge from continents: Latitudinal and seasonal variations. J. Hydrometeorol., 3, 660-687, 2002 (Continental & River Discharge Data)

adai@albany.edu    

 (518)442-4474(o)