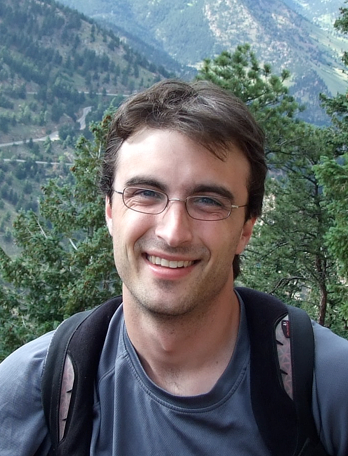 Current Weather
Photography









Courses and Links
Research Interests
My primary research has focused on the effects of diabatic heating on large-scale circulations in the upper troposphere. Examples that I have studied comprehensively are:
∼ The development and persistence of blocking episodes through large-scale diabatic heating upstream (such as during explosive cyclogenesis)
∼ The development of a broad, anticyclonic "outflow footprint" atop a tropical cyclone, which can persist long after the demise of the cyclone
Education
M.S., 2007: Atmospheric and Oceanic Science, University of Wisconsin - Madison
Advisor: Dr. Michael Morgan

B.S., 2005: Atmospheric and Oceanic Science, University of Wisconsin - Madison
Publications and Conference Presentations
Keller, L. M., M. C. Morgan, D. D. Houghton, and R. A. Lazear, 2006:
Synoptic-dynamic climatology of large-scale cyclones in the North Pacific.
Mon. Wea. Rev., 134, 3567-3587.
Lazear, R. A. and M. C. Morgan,
The influence of tropical cyclone outflow on the Northern Hemisphere subtropical and tropical general circulation.
27th Conference on Hurricanes and Tropical Meteorology, Monterey, CA,
23-28 April 2006, 11C.4
Lazear, R. A. and M. C. Morgan,
The role of diabatic heating in the formation of atmospheric blocking.
Second THORPEX International Science Symposium,
Landshut, Germany, 4-8 December 2006, P27
Lazear, R. A., 2007:
The effects of diabatic heating on upper-tropospheric anticyclogenesis.
M.S. thesis, Dept. of Atmospheric and Oceanic Science,
University of Wisconsin-Madison.