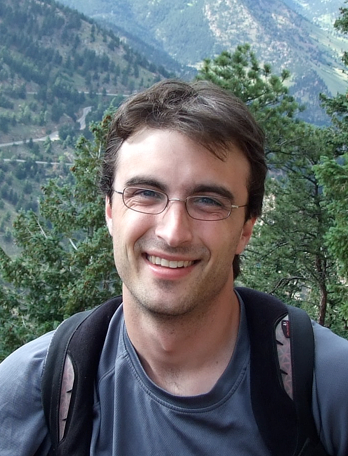 Current Weather
Photography









Courses and Links
Research Interests
Currently, I'm interested in the analysis and predictability of severe weather and winter storms.

My graduate research focused on the effects of diabatic heating on large-scale circulations in the upper troposphere. Examples that I have studied comprehensively are:
∼ The development and persistence of blocking episodes through large-scale diabatic heating upstream (such as during explosive cyclogenesis)
∼ The development of a broad, anticyclonic "outflow footprint" atop a tropical cyclone, which can persist long after the demise of the cyclone


Education
M.S., 2007: Atmospheric and Oceanic Science, University of Wisconsin - Madison
Advisor: Dr. Michael Morgan
Thesis: The effects of diabatic heating on upper-tropospheric anticyclogenesis.

B.S., 2005: Atmospheric and Oceanic Science, University of Wisconsin - Madison
Publications
Tang, B. H., M. Vaughan, R. A. Lazear, K. L. Corbosiero, L. F. Bosart, T. Wasula, I. Lee, and K. Lipton, 2016: Topographic and boundary influences on the 22 May 2014 Duanesburg, New York, tornadic supercell. Wea. Forecasting, 31, 107-127.

Keller, L. M., M. C. Morgan, D. D. Houghton, and R. A. Lazear, 2006:
Synoptic-dynamic climatology of large-scale cyclones in the North Pacific.
Mon. Wea. Rev., 134, 3567-3587.
Undergraduate Research Advised
Mike Main - Tornado- and non-tornado producing severe weather events in the Northeast (2017-18)
Dylan Card - Downdraft CAPE, tornado intensity and track length (2015)
Matt Wunsch - Impacts of the Appalachian Mountains on two derecho cases (2014-15)
Paul Grabkowski - Multiscale analysis of the 27 April 2011 tornado outbreak (2014-15)
Steven Perez - Planetary-scale precursors to North Atlantic tropical transition (2013-14)
Christian Feliciano - Tornadoes associated with landfalling tropical cyclones (2013-14)
Hannah Attard - Large-scale precursors to lake-effect snow downwind of Lake Erie (2011-12)