About the Camp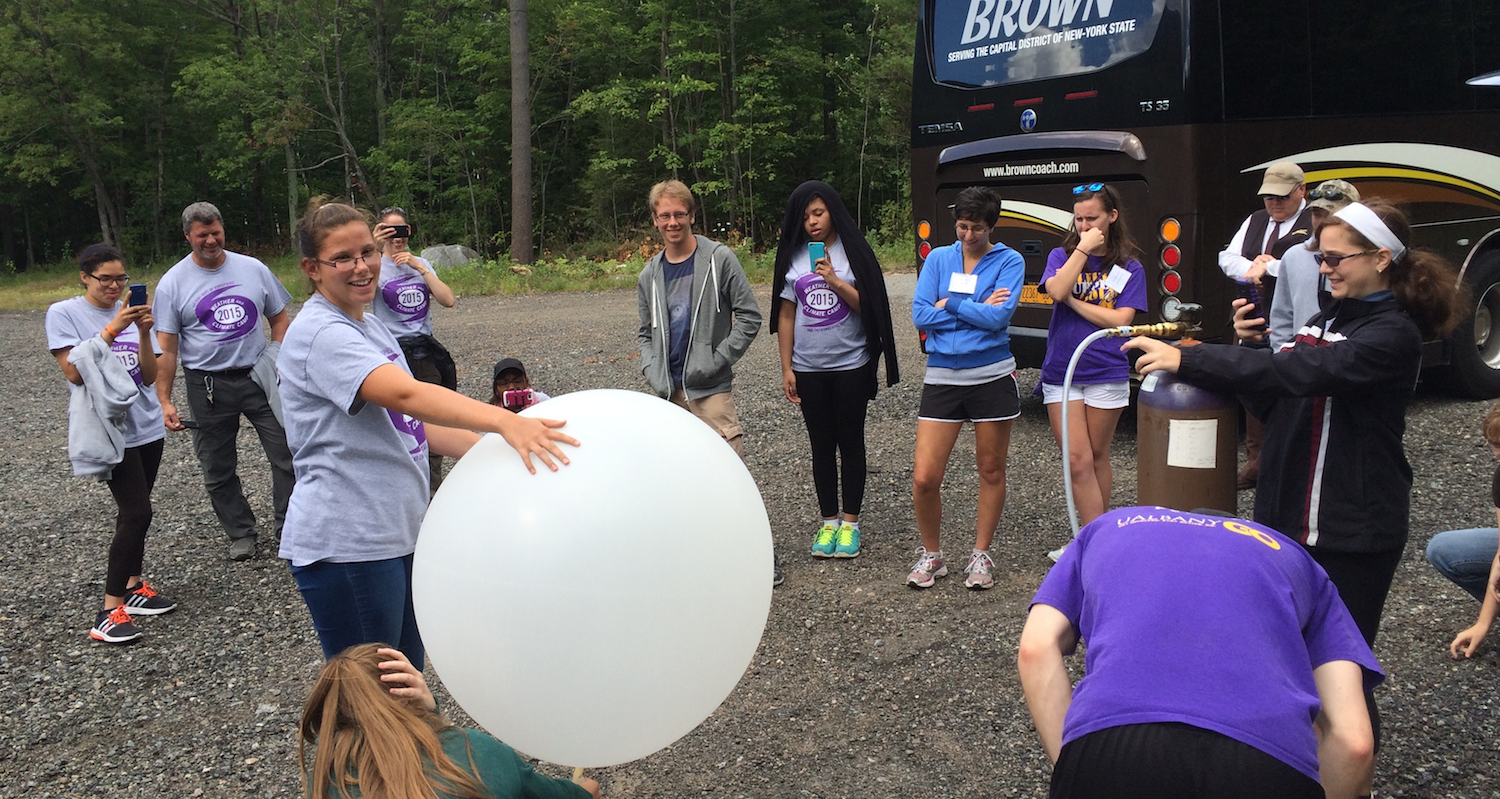 Overview
The University at Albany Weather & Climate Camp (UAWCcamp) is a weeklong day camp for teens from the Capitol District's urban centers (Schenectady, Albany, Troy). The UAWCcamp is designed to be an interactive experience where students learn about the science of weather and climate through first hand experience under the instruction of experts in the field. Students will also learn about: career opportunities, the college application & financial aid process, and college life.
Funding is provided by the National Science Foundation. The UAWCcamp is hosted by the University of Albany Department of Atmospheric and Environmental Science and lead by Assistant Professor Dr. Justin Minder.
Logistics
Students will attend the UAWCcamp free of charge. The camp will meet on the University at Albany main campus from 9am - 5pm each day during the week of August 6-10. One day of the camp will have extended hours (approximately 7am-8:30pm) to allow a field trip to the Whiteface Mountain Observatory in the Adirondack Mountains. Lunch will be provided free of charge each day.